We are ALS Technological Solutions
In ALS Technological Solutions we have experience in several applications and industries. We are a team of professionals, specialized in the implementation of specific technologies and software developments for Industry 4.0.
We also offer integral support in the digital transformation of the industry. We collaborate with managers and technicians of industrial plants with  optimization proposals and communications challenges using industrial automation technologies, we are experts in the original assembly, the subsequent equipment, the conversion and modernization of partial and complete facilities.
We develop solutions prepared for the future.
Knowledge and quality of work
Projects management
We use the most modern management techniques to ensure that our clients find a comfortable treatment experience and an easy way while monitoring their projects.
Start up
Every project assigned is completed within a predetermined period, agreed with the client, finishing with the delivery of the work or the implementation of the developed project, verifying that it works properly.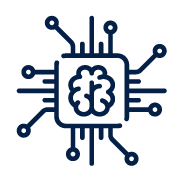 Technology migrations
No matter what your starting point is. ALS Technological Solutions offers you a migration support to help you achieve your goals.
Complete facilities
We specialize in Automation and Process Control, we have extensive experience in different sectors of the industry (Food and Beverages, Laboratories, Chemistry, Metalworking, etc).
All experience in various applications available in a single company.
We are ALS – Technological Solutions, we think, We listen and collaborate with our clients
DIGITALIZATION STRATEGIES
INDUSTRIAL CLOUD COMPUTING
ENERGY EFFICIENCY SOLUTIONS